Regardless of the movie quote, who doesn't love an egg McMuffin? I mean, it seems like the perfect balance of morning breakfast-ness. McDonald's egg Mcmuffin recipe is one of the favorite fast food item of the people.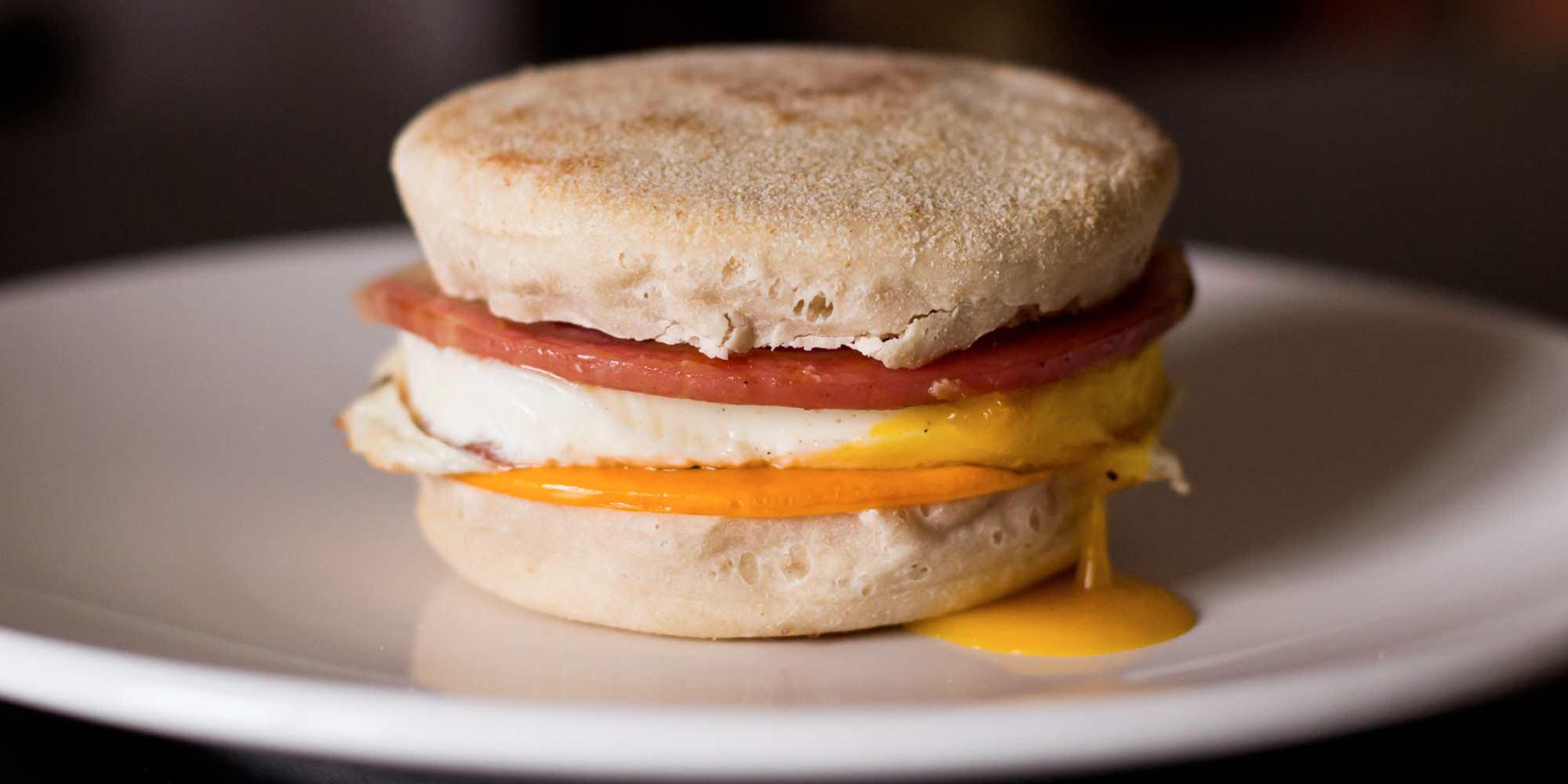 The egg McMuffin sandwich was introduced in 1977 and has become a convenient breakfast in a sandwich for million. These days, the Egg Mcmuffin is more than a sandwich, it's a cultural icon.
McDonald's Egg Mcmuffin recipe can easily be replicate in your own home, and can just as easily be used to make the Mcmuffin with Egg too.
                               Yield                               Total Time
1 sandwich                            15 minutes
REQUIREMENTS:
 INGREDIENTS:
1 tablespoon unsalted butter
1 English muffin
1 slice high-quality Canadian bacon
Nonstick cooking spray
1 egg
Kosher salt and freshly ground black pepper
1 slice American, cheddar or Swiss cheese
PREPARATION:
Spread 1 teaspoon butter on each half of the English muffin and place halves in a 10-inch nonstick skillet over medium heat. Cook, swirling muffin halves and pressing gently to get good contact with pan, until both pieces are well browned, about 4 minutes. Transfer to a sheet of aluminum foil, split side up.
Melt remaining 1 teaspoon butter in the now-empty pan and increase heat to medium-high. Add bacon and cook, turning frequently until browned and crisp around the edges, about 1 1/2 minutes. Transfer bacon to lower muffin half.
Pre-heat oven to 350o Spray muffin or whoopie pie pan with cooking spray. Crack 1 egg into each tin. Cook approximately 10-15 minutes depending on how you like your eggs.

Place egg on top of bacon and top with cheese slice. Close sandwich, wrap in aluminum foil, and return to the now-empty pan. Let it warm up in the skillet for 2 minutes with the heat off, flipping occasionally. Unwrap and serve immediately.
TIPS:
Cooking the English muffins and Canadian bacon in butter adds texture and flavor.
Cooking the egg in whoopie pie pan gives you a perfectly sized round egg with a tender steamed texture.
Wrapping the sandwich after stacking allows residual heat to melt the cheese and soften the English muffin with steam.
For variation in taste, you can
Add tabasco sauce to your egg before or after it cooks.
Put some spinach on your sandwich for a little green.
Add a slice of tomato or some avocado slices to the sandwich.